Last night we put up our Koinobori set. We did it in the dark and there was no wind so we couldn't see it fly. This morning I noticed we had put them on the inside line of the flag pole so they got caught up. Also the little fish (representing Mr W) couldn't fly because it was under the roof line. So I undid it all and fixed them up.
Now they are flying high over our front garden. What a happy sight!
It's May Day today (whatever that is... it's listed in my diary) but more importantly it is my Mum's birthday. We are off for a bite of lunch later today, but we'll have a family lunch on the weekend when all the family will be back together in Perth.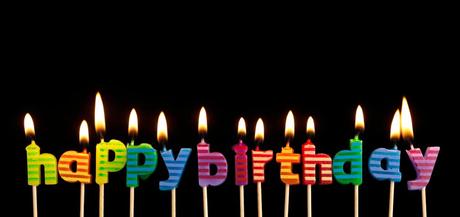 Here is a cupcake to take to lunch today, just one for the special birthday girl! Miss D helped make the flowers, leaves and the cupcakes yesterday. I made the little sign this morning and stuck it to a pick, Mum loves dragonflies.
Happy (undisclosed-th) Birthday Mum we love you!!!!